In a simple way, a store is a place where goods are stored. Where it comes from and where it ships from.
There is no concept of a separate warehouse from stores in AinurPOS, but you can always create a store and name it a warehouse.
All documents of the movement of goods (sale, purchase, returns, transfer, registration, write-off, and inventory) contain information about the store.
All your stores (warehouses) are shown on the "Stores" section screen.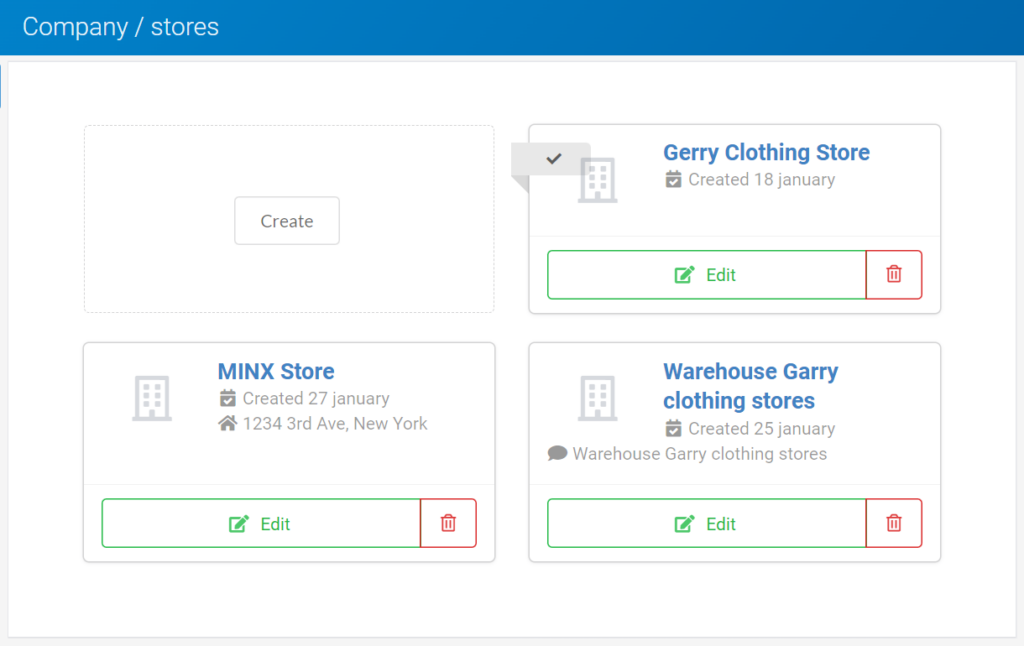 In addition to the goods, money also passes through the store. Also in the order to separate the wheat from the chaff, Ainurpos creates a store account along with the store.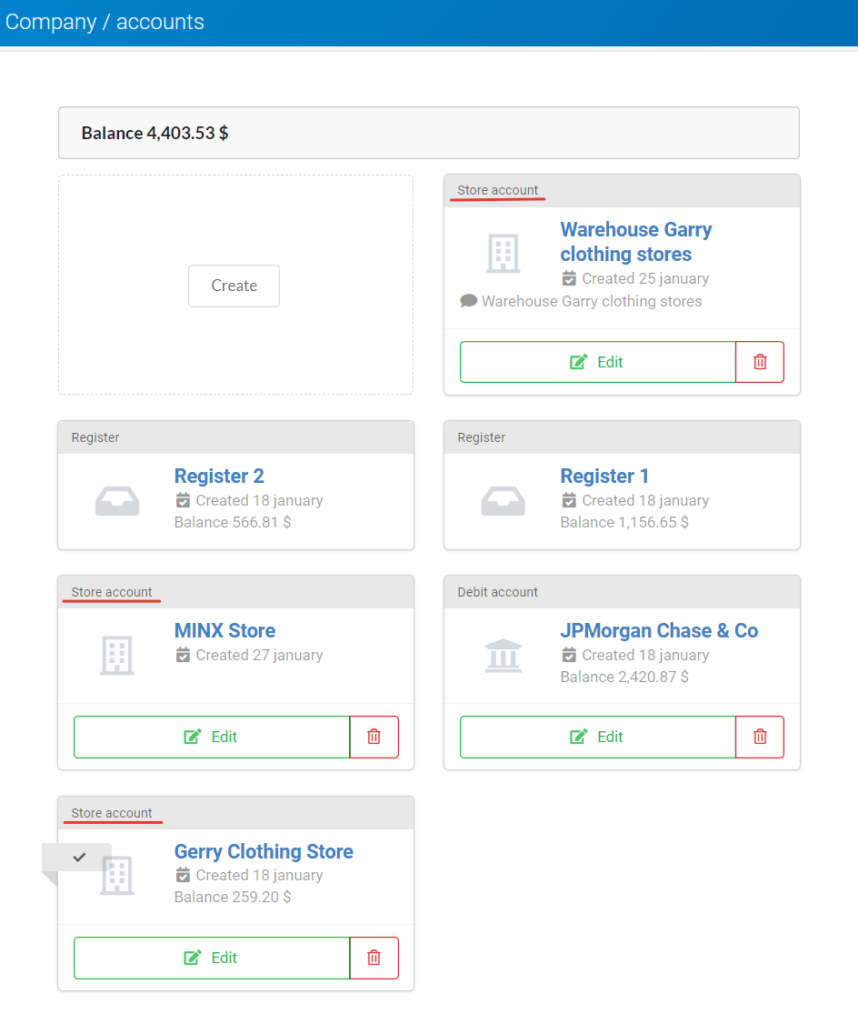 On the same screen, you can create a new store. The number of stores is limited by your plan.