What to place on the receipt?
Logo, company address, phone number, website address, wish, information about the promotion, anything you want!
For your own design, you have two areas: one at the top of the receipt, and the other at the bottom. The middle part (sales information) cannot be edited.
How to work in the "Receipt Design" section?
To create your own receipt design, go to «Shifts and Registers».
1. You can set the design of the receipt both when creating and when editing the cash register. Start editing and you will see the "Receipt Design" button:

2. When creating a cash register, you have 4 lines for the text and a place for the picture. Both in the upper block and in the lower one: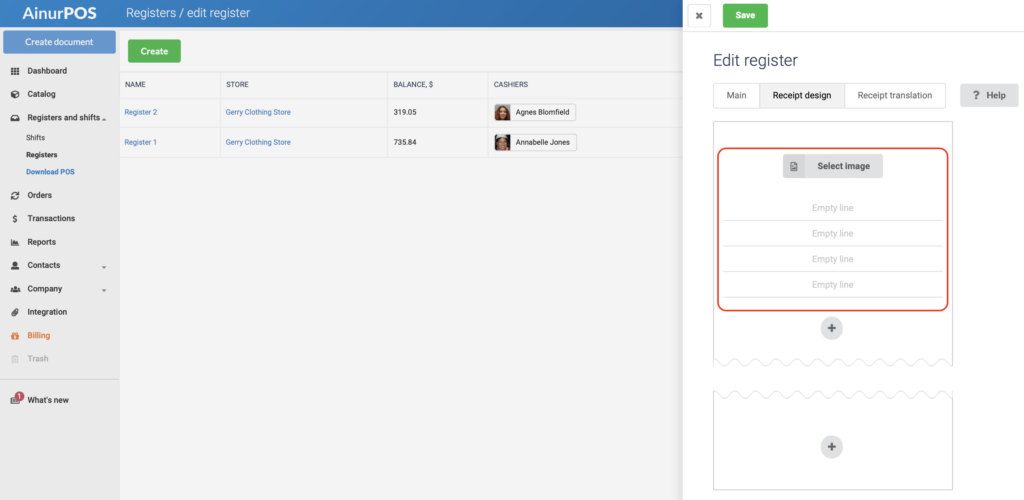 3. You can delete any of the lines, just hover over them and an icon with a basket will appear: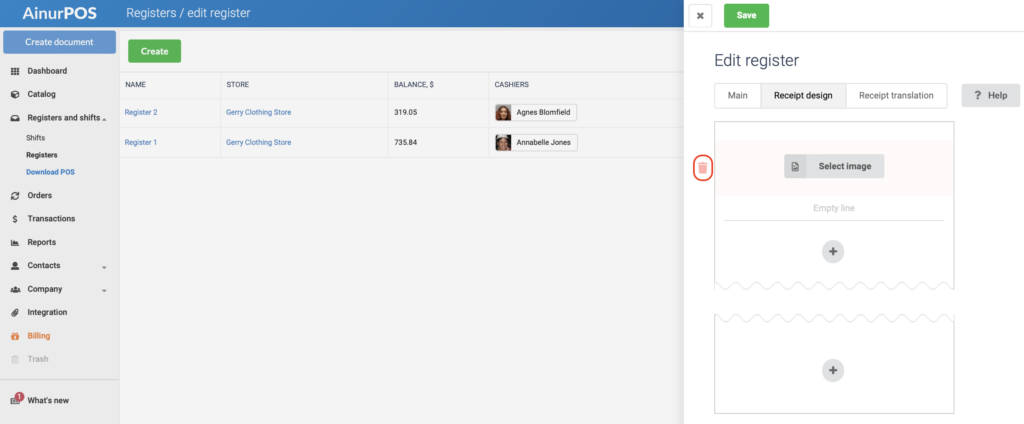 4. To add additional lines, click on «+»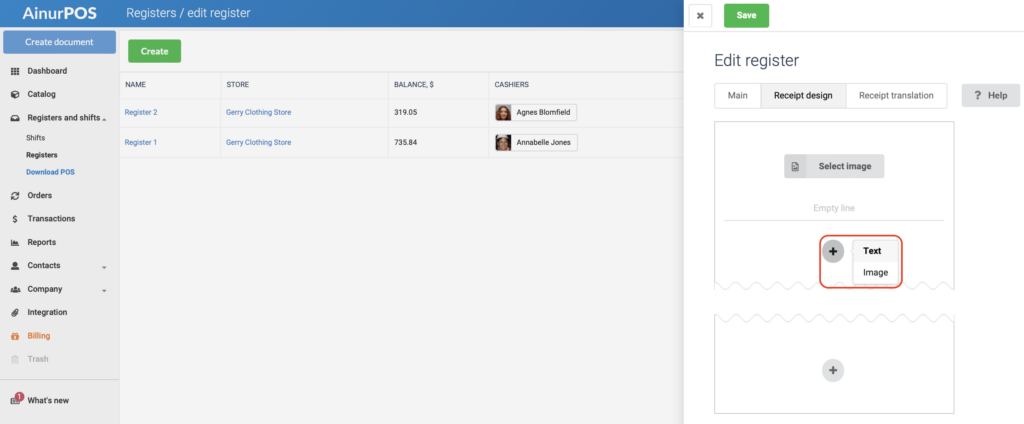 5. You can adjust the text in size and alignment. Just hover the cursor and the formatting panel will appear: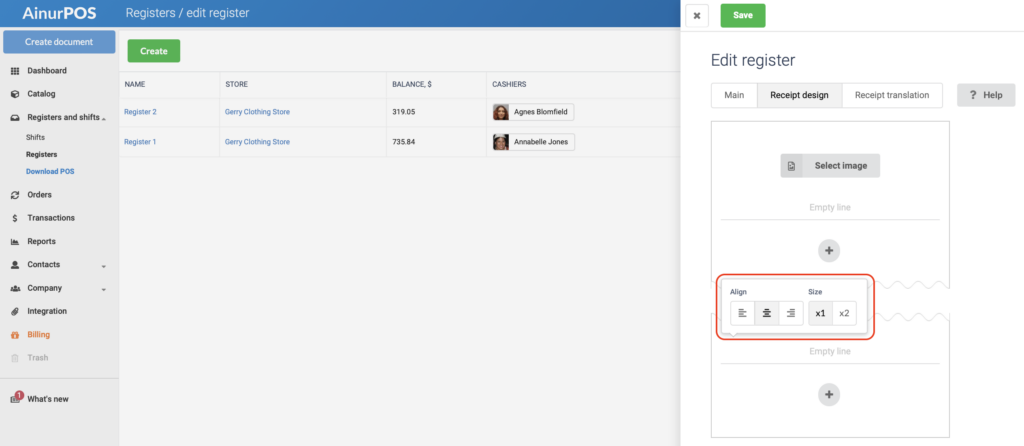 6. Update AinurPOS: POS for Android and the Cashier interface in the browser. A receipt printer must be set up in the cashier's application and interface.