In your profile, you can:
change the password. To change the password, you will need to specify the current password.
change the login (e-mail you use to log in)
change the profile photo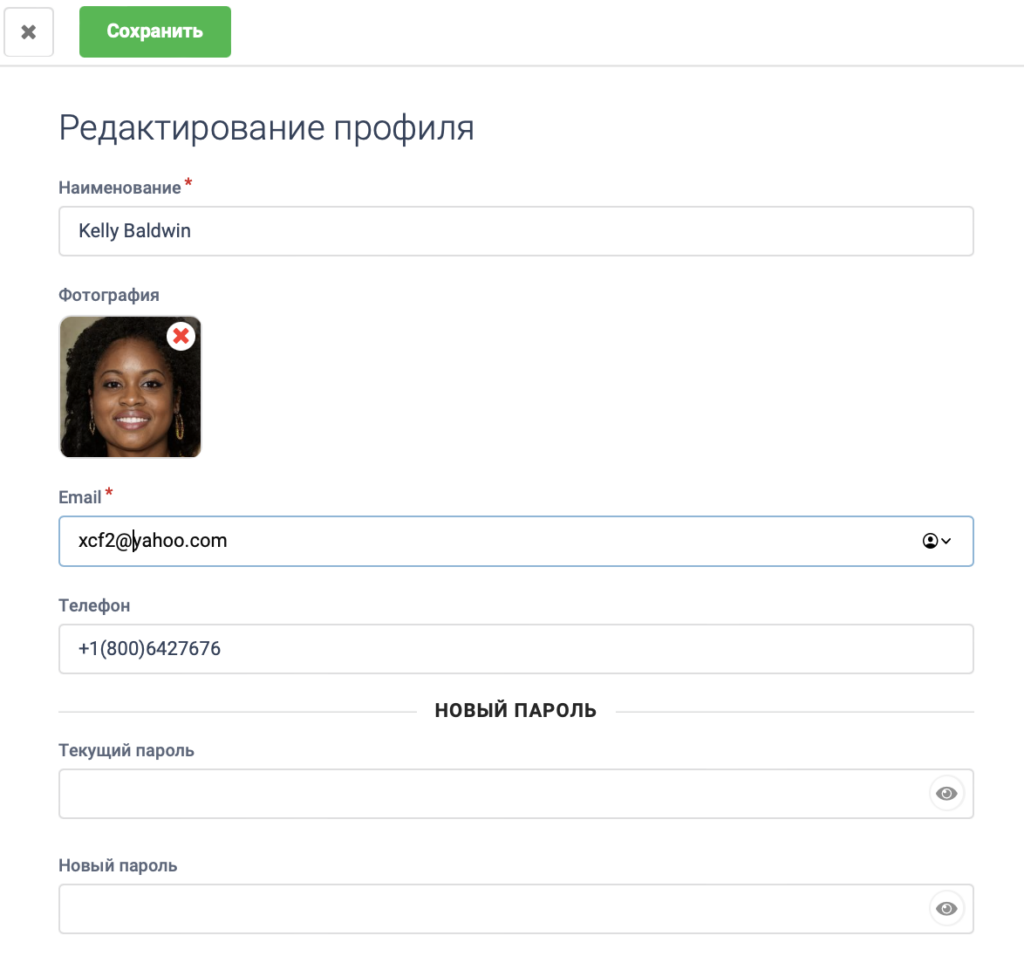 Attention! You create a new employee in the "Employees" tab, but your cashier or manager can change the information about himself. In your account, you need to go to the "Profile" and Edit.