In order to create a new store – warehouse, you need to go to the company settings – Stores and click the Create button.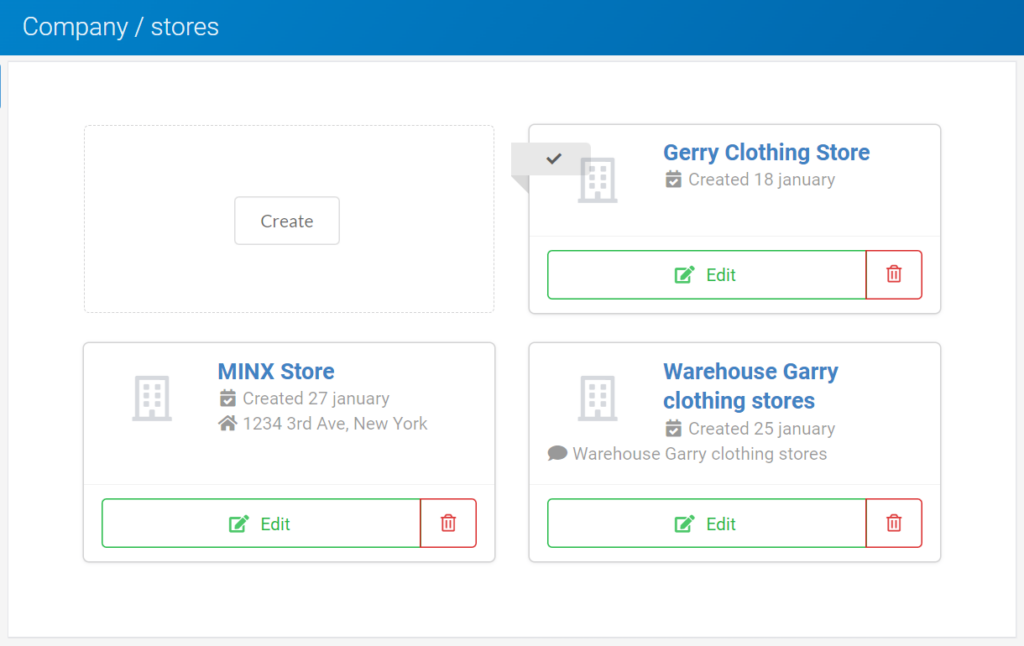 In the window that opens, you need to enter the name of the store, the default taxation system, the address, and the description.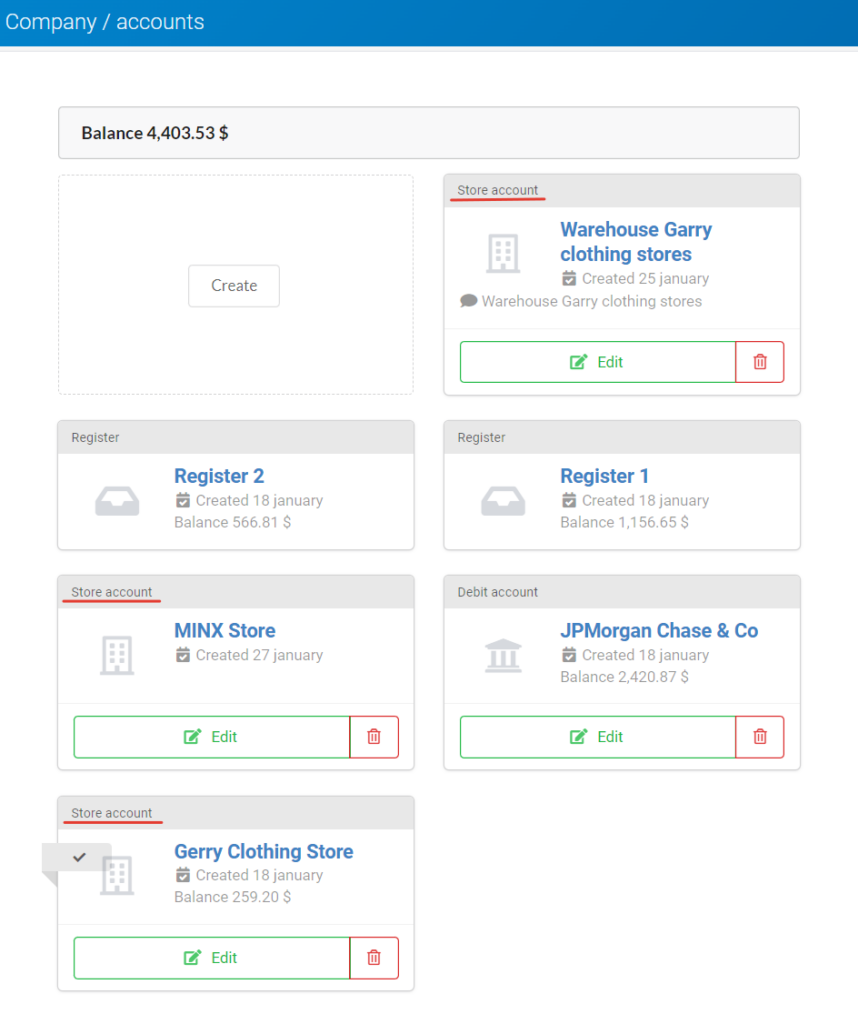 If you want this store to be substituted by default when creating sales documents, purchases, etc. Through the main applications, turn on the Default switch.