AinurPOS has several ways to add customer.
Adding a Client in Main Applications
In the web version, you can go to the side menu item Contacts -> Customer and click the Create button there.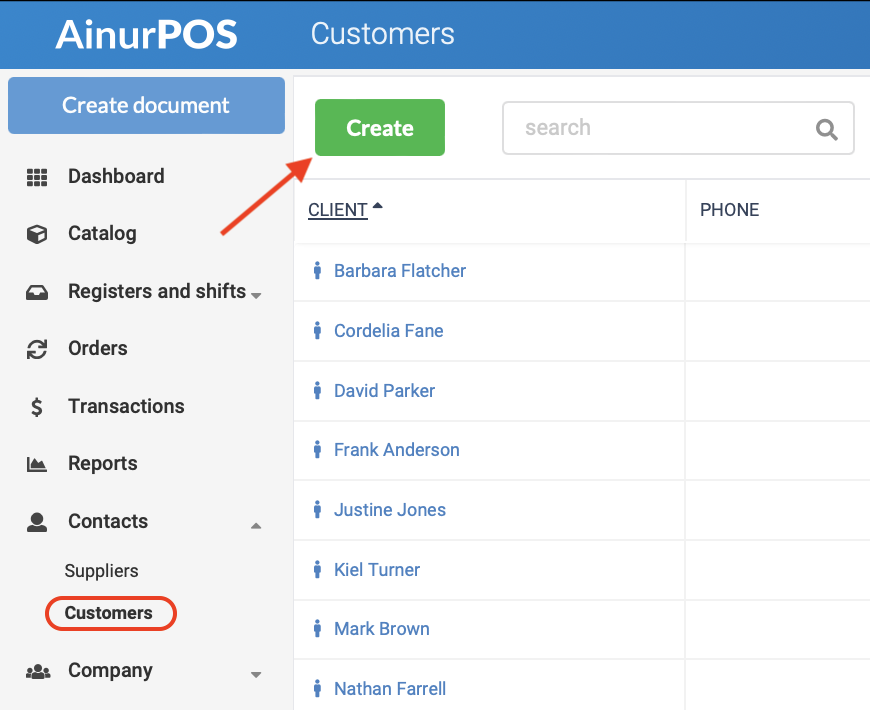 In the window that opens, you can fill all the main information out for the client, incl. discount and discount card number.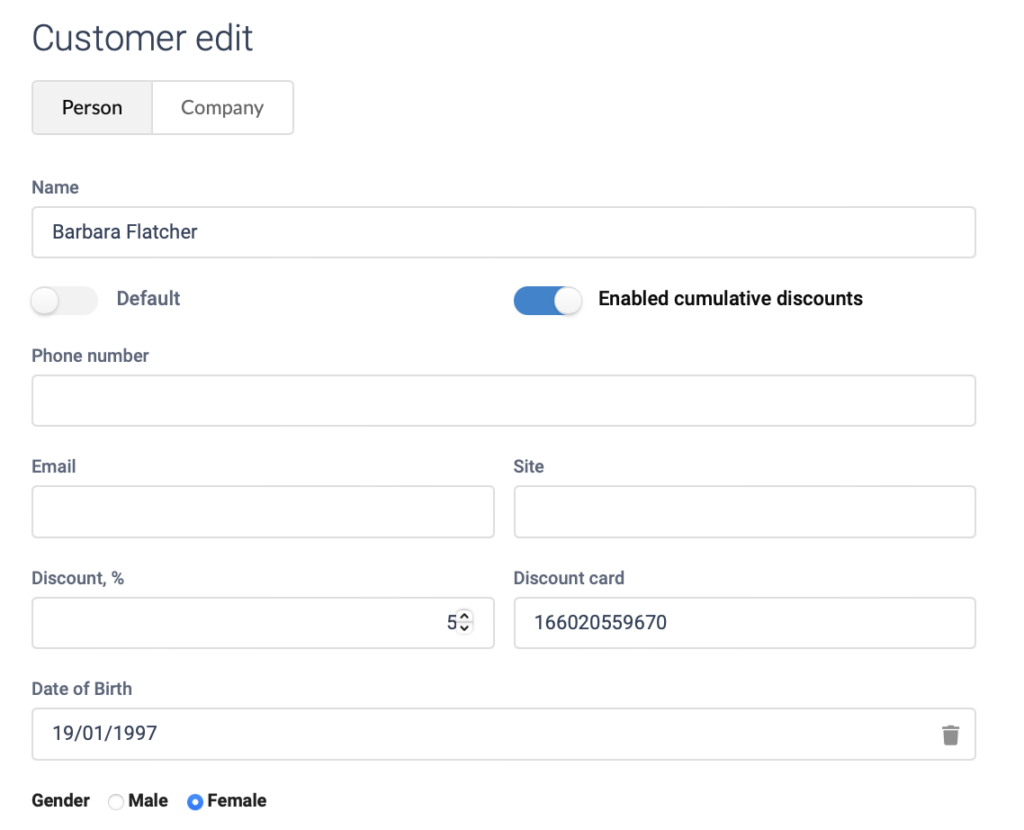 If you have a list of clients in any table, then you can import them into the AinurPOS database. To do this, click the Import Customers button.

But even if you haven't created customers yet, you can do it while creating the sales document. In the drop-down list of customers, click Create and a similar window for adding customers will open.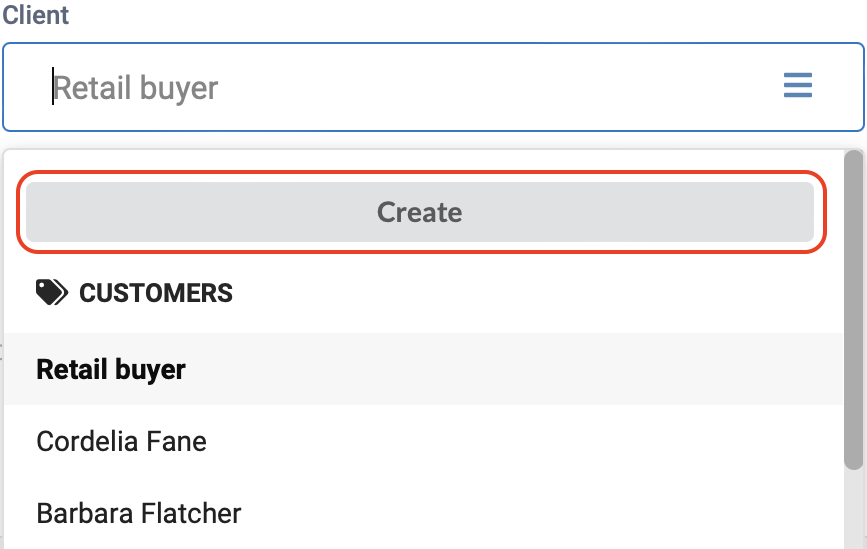 Adding the Customers in POS Applications
In all Point of Sell applications, it is possible to add a customer. Unlike the main versions of applications, Point of Sale contains a minimum set of fields for adding customers.