There are several types of discounts in AinurPOS.
Product Discount
This discount is set in the product card. You can use a group operation to set discounts for several products.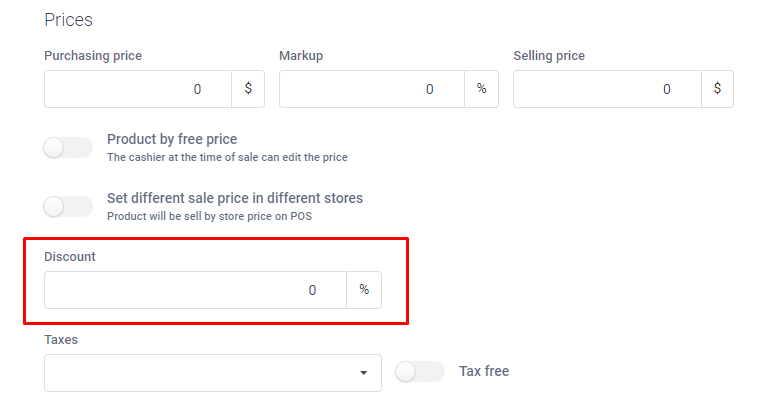 Customer discount
Each customer can be given both a fixed discount and a cumulative one. All this can be done on the client card.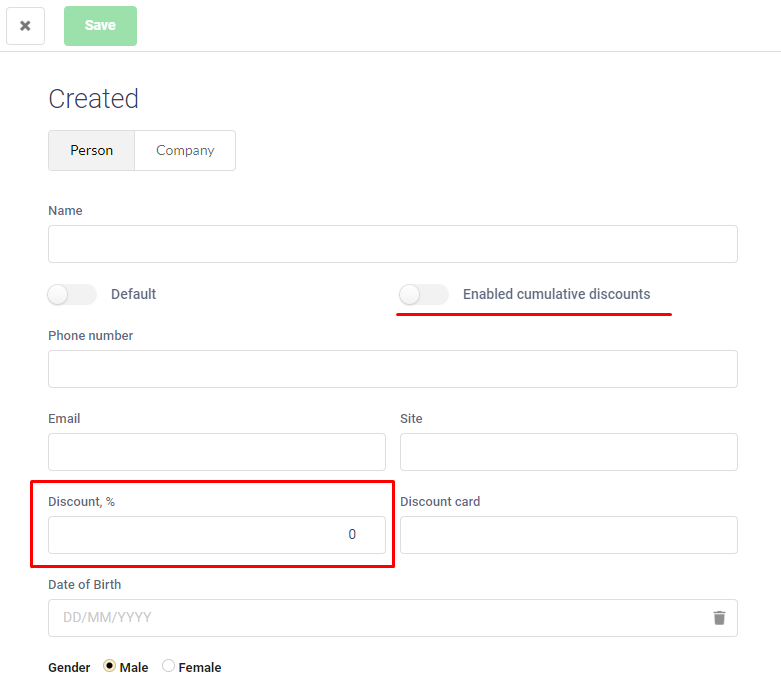 Manual discount
In addition, in the process of creating a sale at the checkout or in the main applications, the seller can set his own discount for an item or for the entire receipt, if he has permission to do so.