The first three reports are on consumer demand. Reports on products, by sets, and by categories will show you which of the assortment is popular.
Reports by day, by week, and by month are needed to track the peaks and troughs of consumer activity.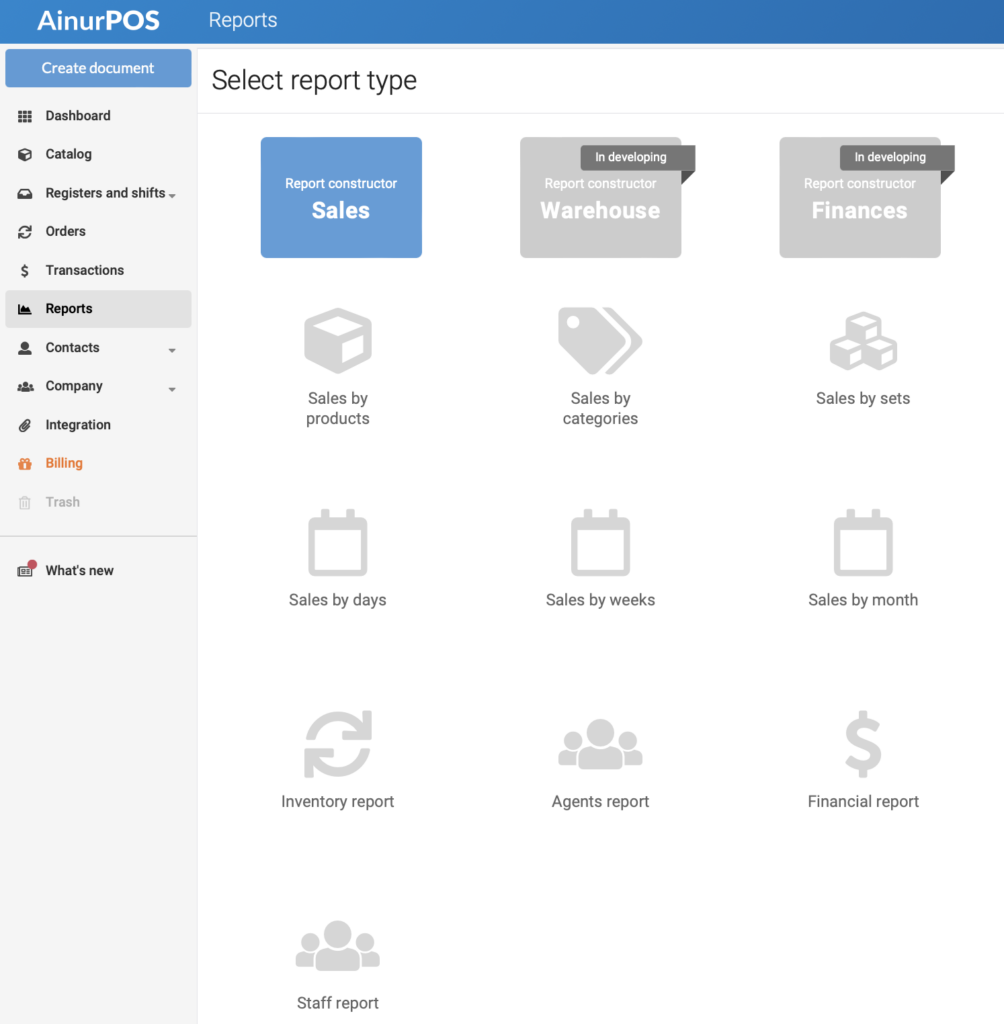 The inventory report is needed to track all the movements of the goods.
Agents report there can be two types — by customers and by suppliers. You need it when you make a decision about a discount, for example.
Staff report helps to understand which of your sellers is the most effective. Here are the average receipt, the number of returns, and the total number of sales.
Financial report for the year — all important figures of this period, receipts, expenses, balance, net.
Please note: in each of the reports (except financial), the top row for each of the columns is the row with the total.