You can set an expiration date for each product in AinurPOS.
How to set up the expiration date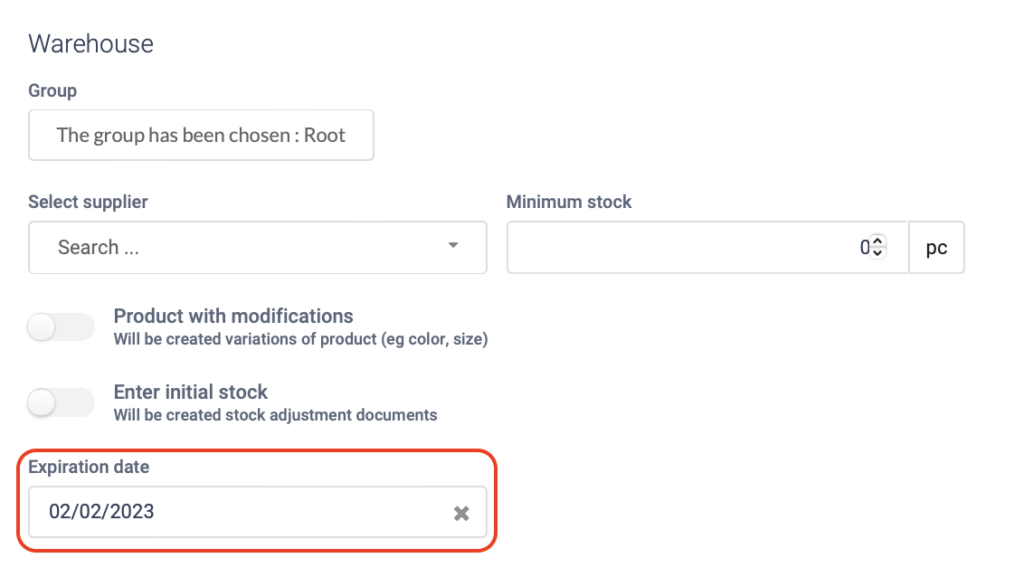 Edit the product card
Using a group operation to change the expiration date of several products
Using the Import of Goods
How to track the expired goods

In the list of products, sort by the expiration date
Filtering the list of products by the expiration date
An informer about the expired goods is displayed on the main screen
Information about the expiration date comes in a daily e-mail reportе
What is next
If you find an overdue product, then the product must be removed from sale. Using group operations, set a new expiration date for the goods.
If you using a filter you and have identified products whose expiration date is close, then you can either set a discount or set a new sale price through a group operation.